American Typecasting Fellowship Conference 2016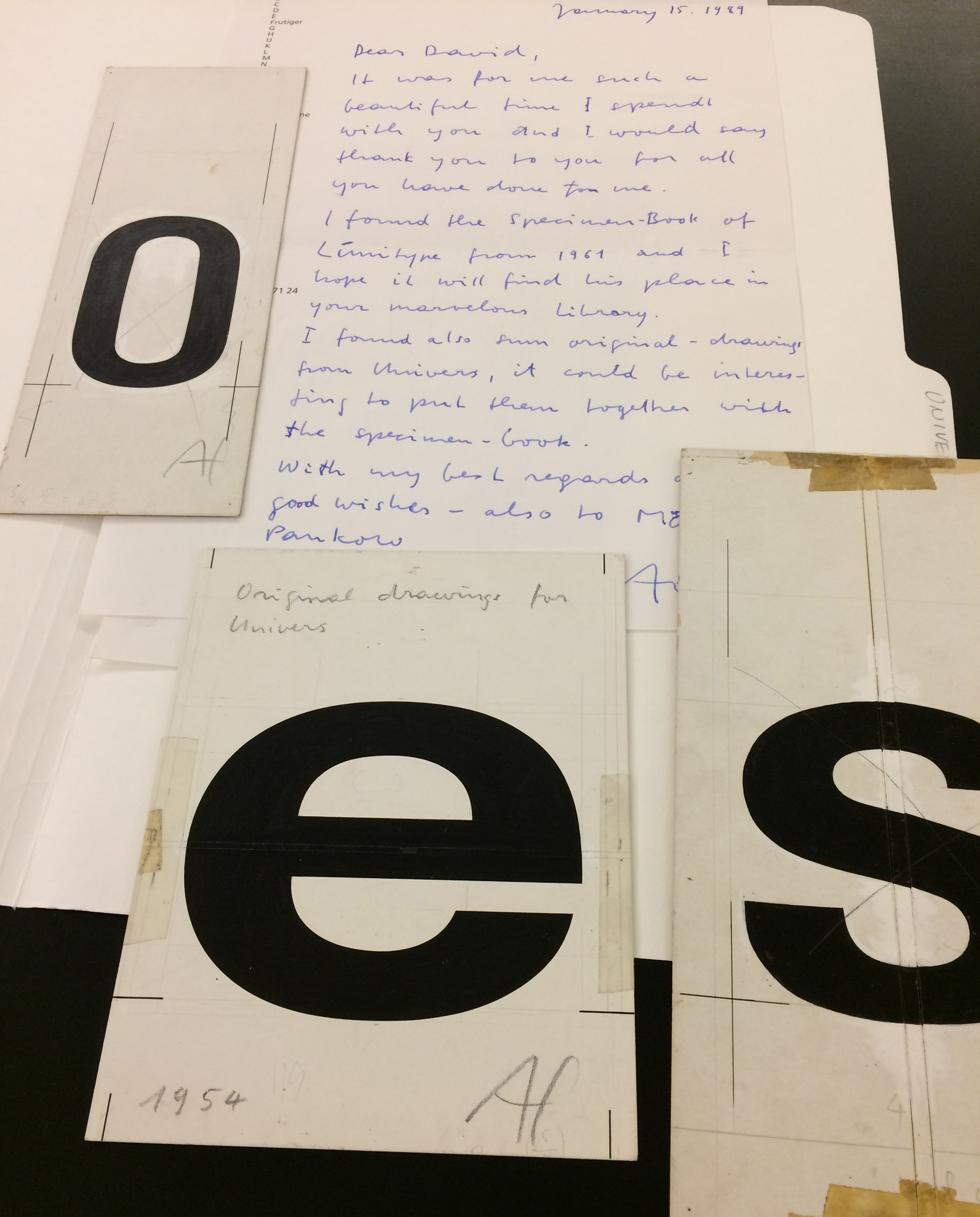 I (Rebecca) recently attended the American Typecasting Fellowship (ATF) Conference, and as usual was inspired and recharged by the event. The 2016 conference was hosted by the Book Arts Center at Wells College and the Bixler Press & Letterfoundry in the Finger Lakes Region of New York, and included additional visits to Virgin Wood Type and the Cary Graphic Arts Collection. Over the five days from August 10th-14th, attendees were treated to a variety of presentations, hands-on typecasting sessions, social gatherings, and impressive thunder & lightning storms.
On Friday, there were more than four hours of talks on technical matters, equipment relocation, and research related to typecasting technology. A couple highlights:
Greg Walters talked about his latest forays into casting large type on his Barth Pivitol Caster, and brought specimen sheets for both the 144pt. Stymie Inline Titling and American Eagle projects he's completed. We received a briefing of developments related to the Sterling Type Foundry — Bob Magill will continue Dave Churchman's legacy and have type and ornamental material for sale indefinitely. Ed Rayher of Swamp Press talked about his current undertakings, including an interesting project working with Barbara Henry's designs for an asemic calligraphic font, his recent casting of "Baker" for Russell Maret, and an experimental engraving of the Doves Type revival typeface.
The opportunity to visit the press and letter foundry of Winifred & Michael Bixler is more akin to a pilgrimage than a mere "visit". The work that they do holds to a high standard – from casting fonts for printers, to repro proofs and fine press printing for publishers, the Bixlers have continued to work with Monotype composition for over 40 years. Their attention to detail can be found beyond their typography, too. Their shop is impeccably organized (admittedly restored to order in honor of the ATF Conference) with spacing material and tools exactly where needed, plenty of open workspace, and color coded systems in both the casting & printing rooms. In their association with Wells College, they also offer instruction and encouragement to all levels of printers.
Hands-on work is integral to each ATF Conference. Beyond the technical sessions on the Monotype Composition and Super Casters , many tips and tricks were exchanged. I want to note personal thanks to both Bob Magill and Jim Walzak for taking the time to answer my questions regarding the sorts casters — they both offered possible solutions for little bugs on one of the machines that I work with while volunteering at the C.C. Stern Type Foundry.
Informal presentations on Saturday from Richard Årlin of Sweden and Bradley Hutchinson (Austin, TX) were inspiring as well. Bradley is in the process of casting a specimen of Andromaque, a typeface designed by Victor Hammer. The connection to this year's conference was direct — Hammer was a teacher at Wells College until 1948, and designed American Uncial, among other faces while he was there.* Hutchinson's current casting is made from electroformed matrices from the collection of Paul Hayden Duensing. It's an interesting typeface. Additionally, Bradley brought prospectuses for Stanzas by Pietro Bembo, cast in Blado and Poliphilus types, and featured in Matrix 33. Richard Årlin shared a selection of his books from his Stamp Och Press, including an example of his recent endeavor The Lost Subiaco Donatus (2013). Richard is one of few artists working on his fine press books from start to finish — designing the type and carving the punches, punching mats and casting the type, making the paper & ink by hand, creating & printing photographic etchings and binding his own books. I forgot to ask if he makes his own thread, too!
Finally, I would be remiss if I did not note the keepsake exchange, a welcome opportunity to swap print work with other participants (For our contribution, Stumptown Printers die-cut Monotype mold gaskets for the C.C. Stern Type Foundry to use as their give-away keepsake). There are a variety of approaches represented in this selection of ephemera, plenty to review and consider before our next gathering in two years.
*We were able to view a number of Victor Hammer's matrices and punches at the Wells College Library, including American Uncial.
Photos:
Adrian Frutiger's original drawings of Univers at Cary Graphic Art Collection, R.I.T.
Patrick Goossens speaking at Wells College
Richard Årlin with Ed Rayer & Tom Parsons at Bixler Press & Letterfoundry
Andromaque Specimen by Bradley Hutchins
Keepsake assortment
Keyboard area at Bixler Press & Letterfoundry
Lumitype disc for the first phototype system at Cary Graphic Art Collection, R.I.T.